Convert Free Trial Users Email Marketing
Convert Free Trial Users Email Marketing: How frequently do you sign up for a trial of a new marketing platform or service but never use it? Or utilize it once and then forget it?
It is effortless for people to become overwhelmed when they first try out a product independently because there are so many options available.
And if they do not enjoy themselves, they will not return. It's that easy.
There are numerous methods for "activating" a new user. You can plan an online demo or a meeting, but everyone is busy, and the free trial period may expire before you have the opportunity to connect.
You must empower the user, and one of the most effective ways to reach them through the trial period is their email inbox.
This post will teach you how to increase your customer activation rates by leveraging the power of email marketing.
What is customer activation?
As a marketer in the SaaS (Software-as-a-Service) industry, your objective may be to generate as many new free trials start as possible.
The problem faced by most businesses is that not all free trial participants will convert to paying customers.
In reality, only 15–20% of your free trial users will convert into paying customers, and even that percentage will decrease after 90 days.
Typical SaaS visitor-to-free trial conversion rates are 2%. It means that if you have 10,000 visitors to your website, 200 will sign up for a free trial, and the best you can hope is that 30 of them will convert into paying customers.
Deploy the first email to your new user immediately
According to research conducted by See-Why, you have 90 minutes before the lead goes cold. S
end your email immediately after they click "sign up for a free trial," and you will have a greater chance of converting them into customers.
Either marketing automation software or autoresponders activated when a new user signs up for a free trial can be used to accomplish this.
Provide clear instructions on how to get started
You want your customer to immediately begin using your product upon receiving it.
Unfortunately, not all products are user-friendly, so you will need to provide them with basic instructions to get started.
For instance, having free trial access to a CRM is excellent. But the benefits will not be immediately apparent if no customer data is imported.
Personalize your emails
You should customize each email you send to a new user. By personalized, I mean to address the recipient by name and include your signature, contact information, email address, and
Twitter handle in the email's signature.
It is far superior to fostering a relationship with your customer than sending a receipt via an automatically generated email.
Have a clear call to action
Keep in mind that the purpose of email marketing is to activate the customer.
It involves encouraging them to sign in and utilize your product or service as frequently as possible during the trial period.
Each time you send an email, include a clear call to action.
Also Read: Technology to Improve Business Operations – Automate, Remote Work, and More
Related posts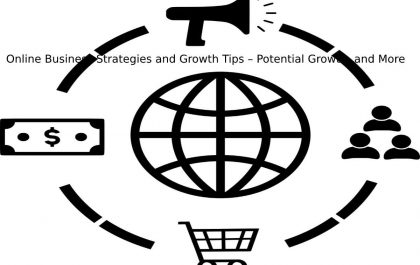 Online Business Strategies and Growth Tips – 2023
Online Business Strategies and Growth Tips Online Business Strategies and Growth Tips: An internet business might be exciting to launch….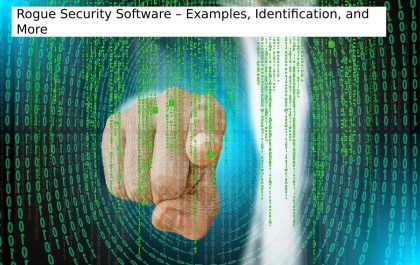 Rogue Security Software – Examples, Identification, and More
Rogue Security Software Rogue security software is a kind of malicious software that tricks users into thinking their computer has…