Keyloggers and How to Protect Against It
Keyloggers and How to Protect Against It: Keyloggers are malicious software or pieces of hardware that monitor and record your keystrokes as you type.
With the use of a command-and-control (C&C) server, it takes the data and transfers it to a hacker.
The hacker utilizes the usernames and passwords they find by analyzing the keystrokes to access otherwise secure systems.
Types of Keyloggers
A type of malware called a software keylogger infects your device and, if intended, can spread to other gadgets the computer comes into touch with.
A hardware keylogger communicates information to the hacker or hacking group.
Which they will use to infiltrate your computer, network, or anything else that needs authentication to access it, unlike a software keylogger, which can spread from one device to another.
4 Ways to Protect Yourself Against Keyloggers
One of the most dreaded threats to computer security is keyloggers. Follow these suggestions to avoid being a hacker's target.
One of the most well-known and dreaded computer security concerns today is keyloggers. Keyloggers have a terrible reputation for several reasons, including that they are difficult to detect and can directly harm you beyond the computer and screen in front of you.
Keylogger security covers a very typical security spectrum. You require this level of protection daily for your personal and online digital security. Keyloggers are simply one type of security measure available.
1. Use a Firewall
In most cases, the keylogger must send its data back to the attacker to be harmful. Data must be transmitted from your computer by the keylogger over the internet.
There's a risk that a firewall, like Windows Firewall, the default security configuration for Windows 10 systems.
Will notice something isn't quite right as your internet traffic travels through it.
2. Install a Password Manager
Updating and switching your passwords is a regular security tip (along with using a solid single-use password, to begin with).
But let's face it: with the significant number of websites that most of us use, it's challenging to remember tens of 16-character passwords.
Keyloggers are efficient because they are so straightforward—copy keystrokes and log the data.
3. Update Your System (And Keep It That Way)
Always be proactive when it comes to system security. Keeping your system updated is one of the most crucial aspects of proactive protection.
That encompasses both your operating system and the software and applications you use with it.
Keyloggers and another malware search for vulnerabilities in out-of-date software and can exploit them, sometimes without your knowledge.
4. Consider Additional Security Tools
Although Windows 10 and macOS's default security settings are adequate, you should always consider beefing them up for the best possible security.
Check out our selection of your computer's top antivirus and security programs.
Although several of these have macOS equivalents, they are Windows-focused and well worth the tiny investment.
Also Read: https://www.informationtechweb.com/wp-admin/post.php?post=13254&action=edit
Next
Keyloggers and How to Protect Against It - Types, Ways, and More
Related posts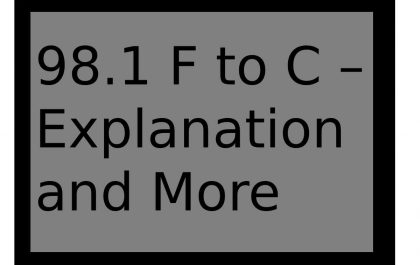 98.1 F to C – Explanation and More
98.1 F to C 98.1 F to C: Since 1 °F is equal to -17.222 °C, 981.1 °F is the…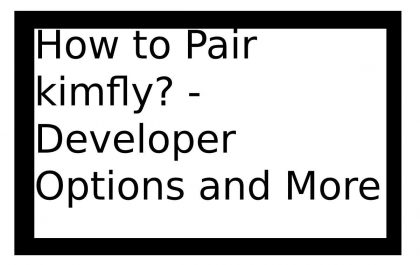 How to Pair kimfly? – Developer Options and More
How to Pair kimfly How to Pair kimfly: Tap the Apps icon to launch the Main Menu immediately. Find and…