DJI Mini 2 Features
DJI Mini 2 Features: The Mavic Mini was unveiled by DJI a little more than a year ago. Its standout characteristic was a takeoff weight lower than 250g (0.55 lbs) criterion.
Now DJI is back through the Mini 2, which still weighs 249g and responds to the most crucial user requirements. In the process, the DJI Mini 2's name has replaced the Mavic trademark.
About
The original Mini had many capabilities and was simple to use; concurrently, the DJI Fly app debuted with a sleek, simplified, and user-friendly UI.
However, the drone also had restrictions that annoyed customers, such as sporadic transmission and the ability only to record JPEG files.
These issues and more are addressed by Mini 2. A drone with a better camera that records up to 4K/30p video can take Raw+JPEG files.
And uses DJI's reliable OcuSync 2.0 communication technology rather than relying on Wi-Fi will cost users a little bit more.
Key Features
249g total weight
OcuSync 2.0 broadcast
1/2.3″ CMOS image sensor
24mm equivalent lens (84º FOV)
F2.8 aperture (fixed)
The 12MP photo resolution
JPEG + RAW images
The 4K/30p and 1080/60p video (100 Mbps bit rate)
Up to 4X (2X lossless) zoom
31-minute flight time
Features of DJI mini 2
Camera
In the Mini 2, a 1/2.3 "12MP camera and CMOS sensor are similar to the first-generation Mini and Mavic Pro.
The camera has an ISO sensitivity range of 100-3200 and a fixed-aperture F2.8 lens with an angle of view (FOV) of 24mm (Equiv).
This time, the capability to record Raw photographs in addition to JPEGs is something that many consumers will value.
The Controls
DJI decided to discontinue the Mavic Mini's original remote. It is being replaced by a remote that mimics the layout and features of the controller for the Mavic Air 2.
This change makes sense for several reasons: it's simpler to grasp, and although I occasionally still struggle to secure my smartphone.
The placement of the screen above the remote rather than behind it makes viewing the screen much more practical.
The DJI Fly app
DJI debuted the Fly app and Mavic Mini's debut last year. Compared to DJI's GO 4 app, which is compatible with more sophisticated drones like the Phantom 4 and Mavic 2 series.
It is cleaner, powers the Mavic Air 2, and is more simplified.
The drone's battery life can be shown on a progress bar at the top, and the control panel can be accessed in the top-right corner.
Other important upgrades
Beyond the camera, the most recent Mini has undergone two other significant improvements.
Updated motors and the adoption of DJI's OcuSync 2.0 transmission technology.
Regarding the motors, the Mini 2 accelerates faster on takeoff and in the air.
Especially in windier circumstances, and is no longer noisy for such a compact machine.
Also Read: How to Remove the Chrome Exe Virus? – Steps, Ways, and More
Related posts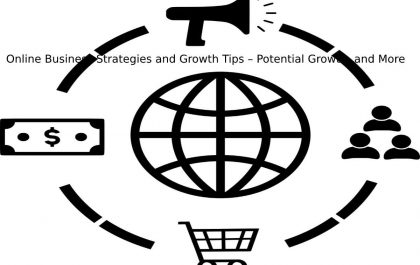 Online Business Strategies and Growth Tips – 2023
Online Business Strategies and Growth Tips Online Business Strategies and Growth Tips: An internet business might be exciting to launch….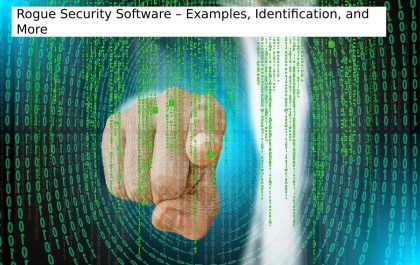 Rogue Security Software – Examples, Identification, and More
Rogue Security Software Rogue security software is a kind of malicious software that tricks users into thinking their computer has…