Techy Accessories and Gadgets
Techy Accessories and Gadgets: The newest technological innovations constantly make excellent gifts, even for those who are impossible to buy.
Why? Whatever their hobbies, there is always something available that suits what they enjoy.
Best Techy Accessories and Gadgets to Choose
Apple AirPods Pro (2nd Generation)
The brand-new AirPods Pro from Apple is an obvious choice for gadget lovers.
The second generation sports a smaller design, superior audio with spatial audio compatibility, and a battery life of up to six hours.
MagSafe chargers are compatible with the case for the earbuds.
The AirPods Pro is supported by many accessories, including protective cases, just like all Apple devices.
Smart Reusable Notebook
The eager note-takers you care about will be impressed by the Rocketbook smart notepad.
They will be able to take notes the old-fashioned way and scan them for easy sharing or cloud storage, thanks to the reasonably priced, multi-color solution.
Thanks to the microfiber cloth, we appreciate that the reusable pages are easy to clean.
Additionally, two crucial components of the Rocketbook are a Pilot Frixion pen and dot grid page patterns.
HS260 Foldable Drone
The affordable Holy Stone HS260 drone makes a great tech gift for those just getting started with aerial photography.
It has astonishing flight and camera settings and can record Full HD footage from a wide angle.
The foldable device comes with a remote control that users may use to access all its unique features while using their smartphone as a viewfinder.
The HS260's manufacturer claims it can fly for up to 15 minutes without changing batteries.
The retail package includes two batteries, a controller, extra propellers, propeller protectors, a screwdriver to assist you change them, and a storage case.
Temperature Control Smart Mug 2
This cutting-edge mug from Ember is the ideal present for those who enjoy coffee and tea.
It maintains the temperature of any beverage, and you can manage all the settings immediately from a mobile app on your smartphone.
The device keeps the beverage at the desired temperature for up to 1.5 hours thanks to a built-in battery.
Self-Cleaning Water Bottle
Thanks to an inbuilt UV-C light, the stylish PureVis water bottle by LARQ—the company that makes our favorite pitcher is a surprisingly high-tech gift.
Users can easily clean both the interior of the bottle and the water inside it thanks to the harmless technology. The entire procedure is finished in under a minute.
Portable Solar Panel
The Goal Zero Nomad 10 solar panel is a great tech gift choice for individuals who like the great outdoors.
And also, thanks to its internal USB output, it can quickly charge phones, backup battery packs, and other small devices.
The Nomad 10 is also foldable, has a kickstand that can be adjusted, and has a built-in hook for securing it to a backpack.
SoundLink Flex Waterproof Portable Speaker
Any music enthusiast would love receiving the Bose SoundLink Flex Bluetooth speaker as a tech gift.
However, it can blast Bose sound with outstanding quality for up to 12 hours between battery charges, is highly stylish, and has an IP67 classification for water protection (it can even float!).
Also Read: Installing Smart Technology in a Rental – Benefits, Privacy Issues, and More
Related posts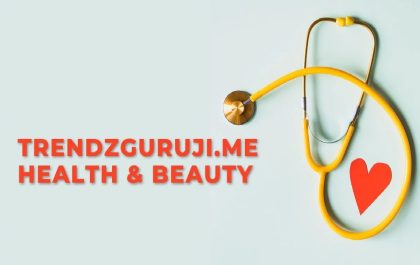 Trendzguruji.me Health & Beauty
Introduction Trendzguruji.me dedicate to support its audience by promoting education and personal development. It include guide and tutorial led by…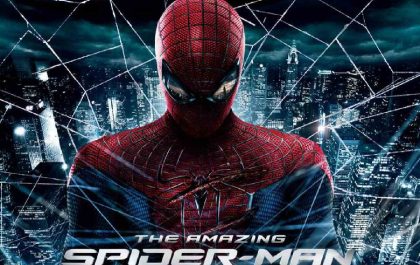 Inanılmaz Örümcek Adam: An Unbelievable Marvel Superhero
Inanılmaz Örümcek Adam Have you ever heard of Örümcek Adam?" He is the popular Marvel superhero who is adored by…